This French company holds a promotional licence with FSC France since 2018 but has strong commitment with FSC and has made important efforts to implement a FSC recycled furniture supply and communicate them with positive and innovative promotional messages.
Today, the company offers more than 200 references of FSC furniture and with particular attention to highlight them on its website as well as in the brand's showrooms. The company is proactive and work closely with FSC France on its promotional messages.
This award recognises the significant efforts that have been made to provide consumers with clear and comprehensive information about FSC, to promote FSC on different channels (catalogues, media, social media) and to explain to customers why choosing FSC recycled furniture is also promoting sustainable forest management.
Concerned about the impact of our activities on the environment, we wish to manage our raw materials on the basis of environmental criteria. Our objective being to have the least possible impact on the environment, our reflection has indeed focused on the protection of forest resources, the acceleration of deforestation on a global scale, the progressive degradation of the environment.
The FSC® (Forest Stewardship Council®) is an independent non-governmental organization. Following the Earth Summit in Rio de Janeiro in 1992, where the first bases of a forest certification system were introduced, it was finally in 1993 that the Founding Assembly of the FSC® was held in Toronto. , in Canada. It is within this framework that the first system of forest certification and traceability of forest products was set up. Since 2018, Pier Import has held an FSC® communication license and shares with determination the organization's environmental objectives for the planet.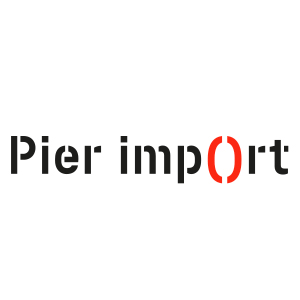 France
2022 FSC® Communication Award
FSC-N002805
FSC Promotional licence holder